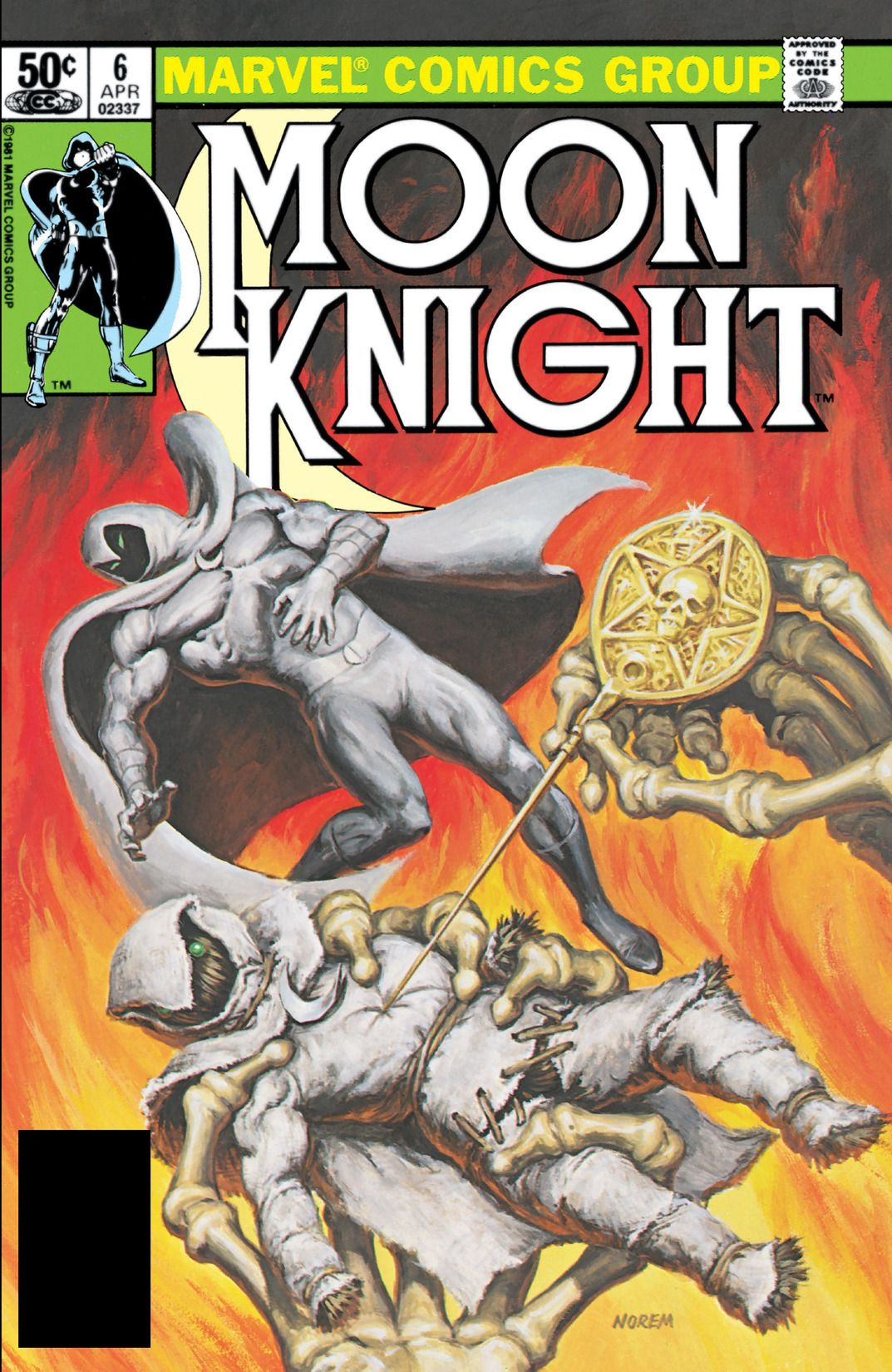 Welcome Loonies, TO THE ATTITUDE ERA!
To new horizons!
After our mammoth Episode 100 (thank you to all who checked it out!), we are back to our regularly scheduled proceedings to deliver, hopefully, another 100 episodes of the stuff you listen to this podcast for!
A couple of things of note before we launch our second century,
1. Rey sadly could not make it to this episode (although the work he put into Episode 100 desires him many a break), so he's left it in the hands of the disastrous Connor, and the delightful Rebecca to bring some semblance of ITK goodness to your ears.
2. For those of you following our Moon Schedule, with Khonshu's scepter still gone, anarchy reigns!
What should be an Isla Ra, will instead be a Classic Issue Review of Moon Knight, Volume #1, Issue #6!
Which, is sadly not an Isla Ra, but we all love Volume 1 so who could complain!
Solicitations also form a big part of this episode, so keep an eye out for more info regarding Punisher #15 and Moon Knight Annual #1!
#ITKMoonKnight 2019 Fantasy Comic League – June, Week 2
Finally, for our second of Fantasy Comic League, Rey continues his scorching lead, and the Punisher kicks some ass in the second week of June!
Silver Surfer however continues to not be as big as I hoped. I'd feel betrayed but he's stuck in a void or something, so I'll forgive him I guess.
High Priest of Khonshu, Reynaldo Gesmundo
Tommy 'The Man on the Streets' Kawel
Dustin 'Cold Case' Kurtz
High Priest of Khonshu, Connorshu Stephens
'The Power of' Chad Jernigan
Not much else to report in this intermissionary time of missing scepters and hosts, but we still have many things in the works for you good Loonies, so stayed tuned!
And if you want to reach us with recommendations or suggestions, all our links will be below!
So keep it cool, keep it Moon-y(?), but above all,
May Khonshu Watch Over The Denizens of the Knight!
Connor.
Proud Member of The Collective