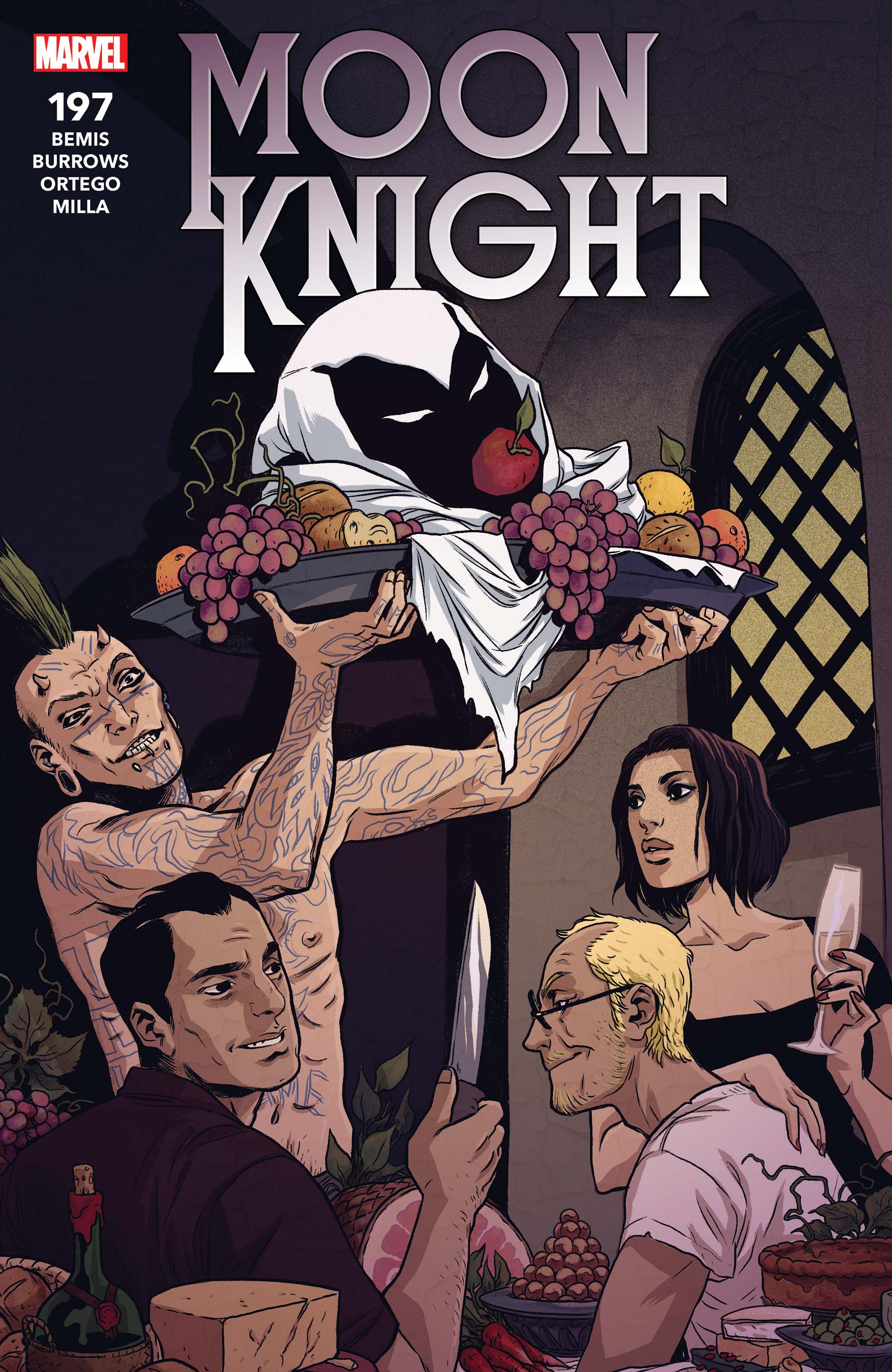 Wam Bam Thank You Yam!
Welcome to the latest issue of Over The Moon!
Rey is still settling in with the new one, so Rebecca and myself take the show by unprepared storm!
We cover San Diego Comic Con news, the Marvel October 2018 Solicitations and –
–
MODERN RUN: MOON KNIGHT, Vol. 9, ISSUE #197
Superstar Jacen Burrows is back and it is glorious!
We'll be tackling this issue in full depth, covering everything sadistic and society like with this fantastic new addition to Moonie's catalogue!
Plus your feedback straight from our wonderful and always active Facebook group!
It's going to be another good one, and Rebecca's got it all covered when dealing with my scatterbrain so tune in for the full episode!
Upcoming we'll be returning to the classic Huston run and we've got an upcoming Isla Ra with loonie Danielle, so what more could ya ask for?
An in-depth discussion on the difference between Human, Yam, Chicken and Poussin?
Out-takes?
Leeks being wonderful and nice?
Well actually we might have that covered too this episode…
And as always, if you want to keep up with us, other amazing fans, and everything Moon Knight check out any of these links –
May Khonshu Watch Over the Denizens of the (K)Night,
Connor
Proud Member of The Collective